Available
---
I have a few pieces currently available. Please feel free to contact me for further information.
---
Click on photos to enlarge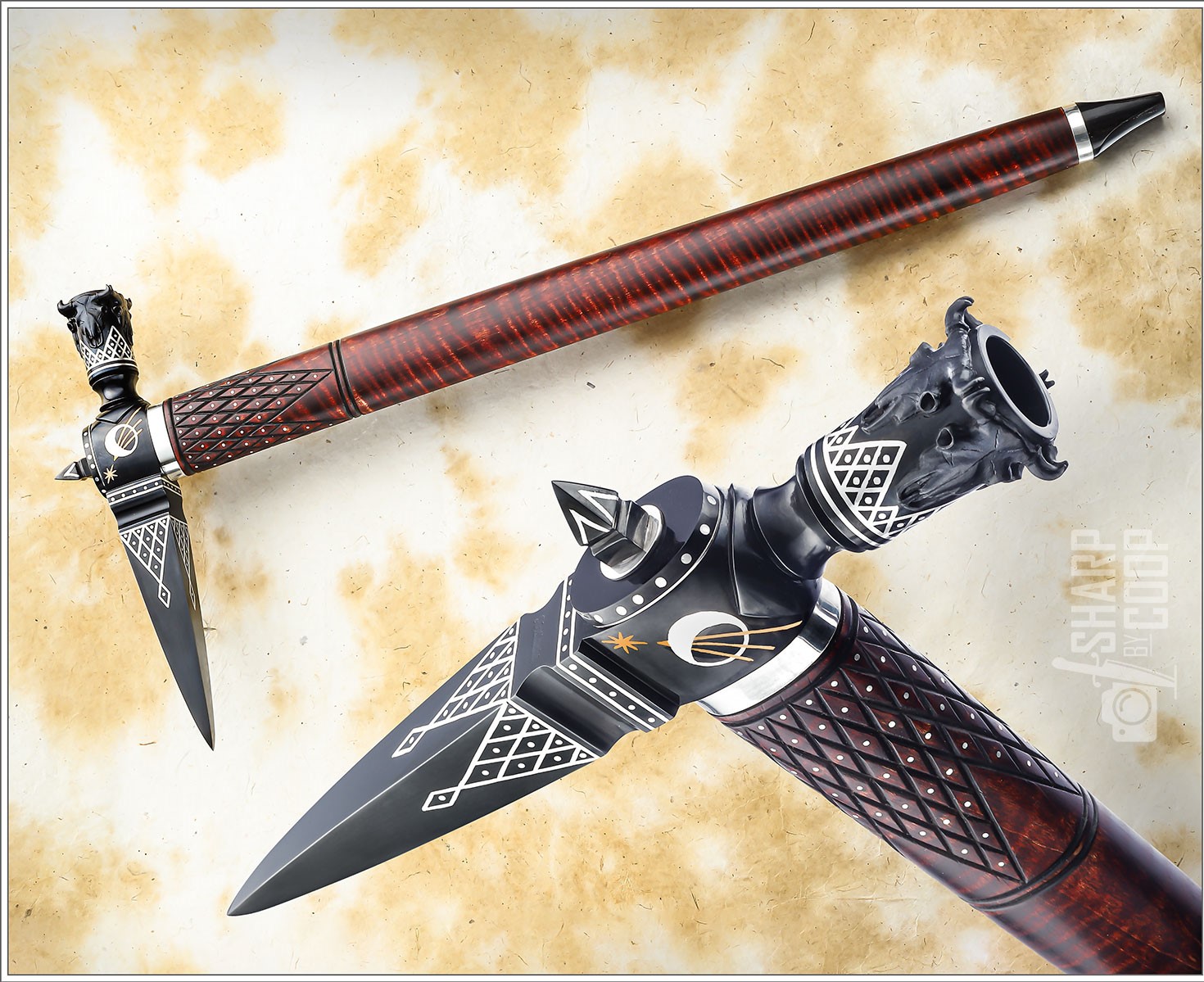 4 Buffalo Spike-Pipe Tomahawk
This tomahawk head is hand forged of W2 tool steel. There are 4 buffalo heads carved in deep releaf. Head also features a rich gun blue and much silver inlay. The shooting star inlay is gold. The haft is curly maple with checkering and silver bands, the mouth piece is buffalo horn.
Yes - it smokes.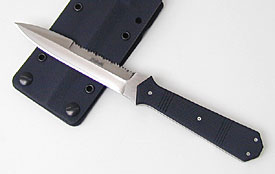 Mid-Tech Personal Dagger
These mid_tech knives are laser cut from USA made D2 tool steel. Each well balanced knife is individually hand fit and finished, cryogenic quench to 60 Rc. Bead blasted G10 handles. Includes Bud Nealy's Patented MCS Kydex sheath system
$225.